Welcome to Black Cat School of Driving. We hope to hear from you soon.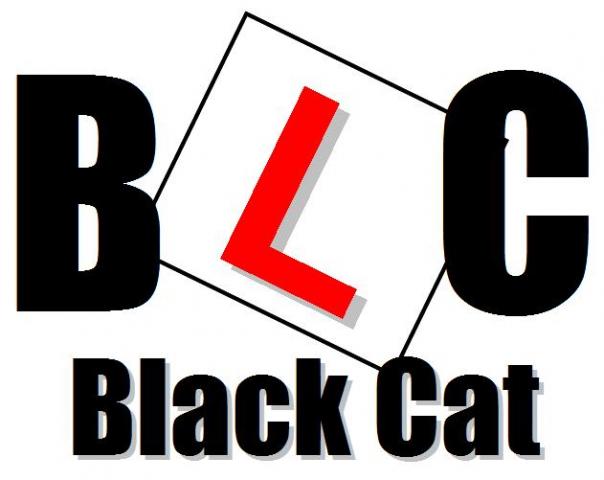 BLACK CAT SCHOOL OF DRIVING
Call the Office
0844 822 1441
Call the Boss
07900 557 450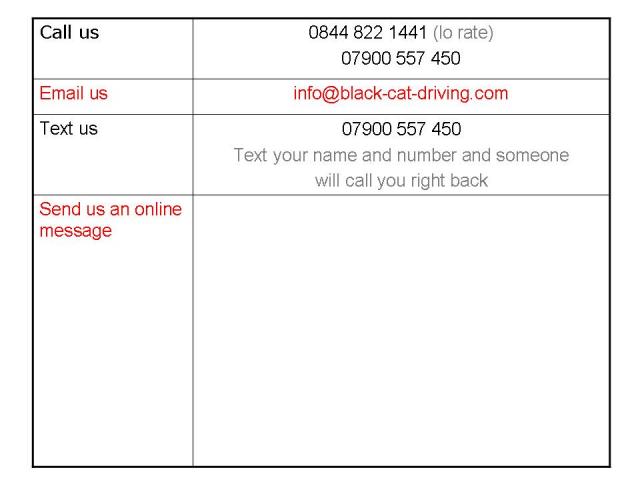 0844 822 1441 - lo rate
07900 557 450

07900 557 450
Text us your name and number and someone will call you right back


Ready to take the next step?
Got a question you'd like to ask?
We can't wait to hear from you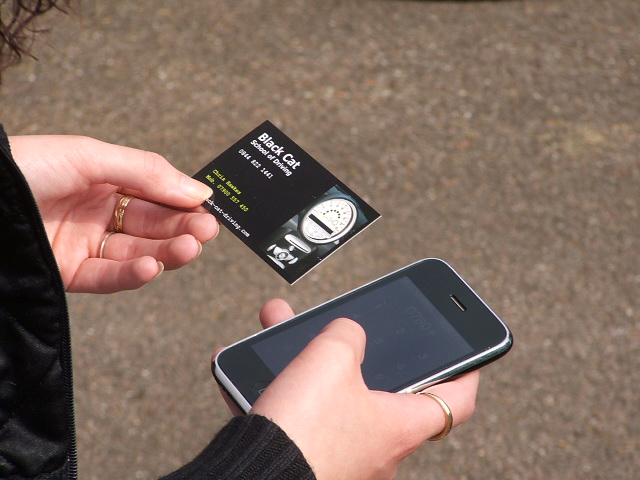 "I passed my test last year in July and he was a brilliant instructor. He taught me everything from building my confidence up to teaching everything I need to kow about driving. He never tried to rush me on any lesson and if I made any mistakes he would help me to get over them and learn from them. I thought it would take many months to finally pass my test but with Chris' help and great teaching techniques I passed in less than 20 hours with no experience in the past. I would definitely recommend to Black Cat to anyone who wants to get their licence as soon as possible."
Kerry
Barton